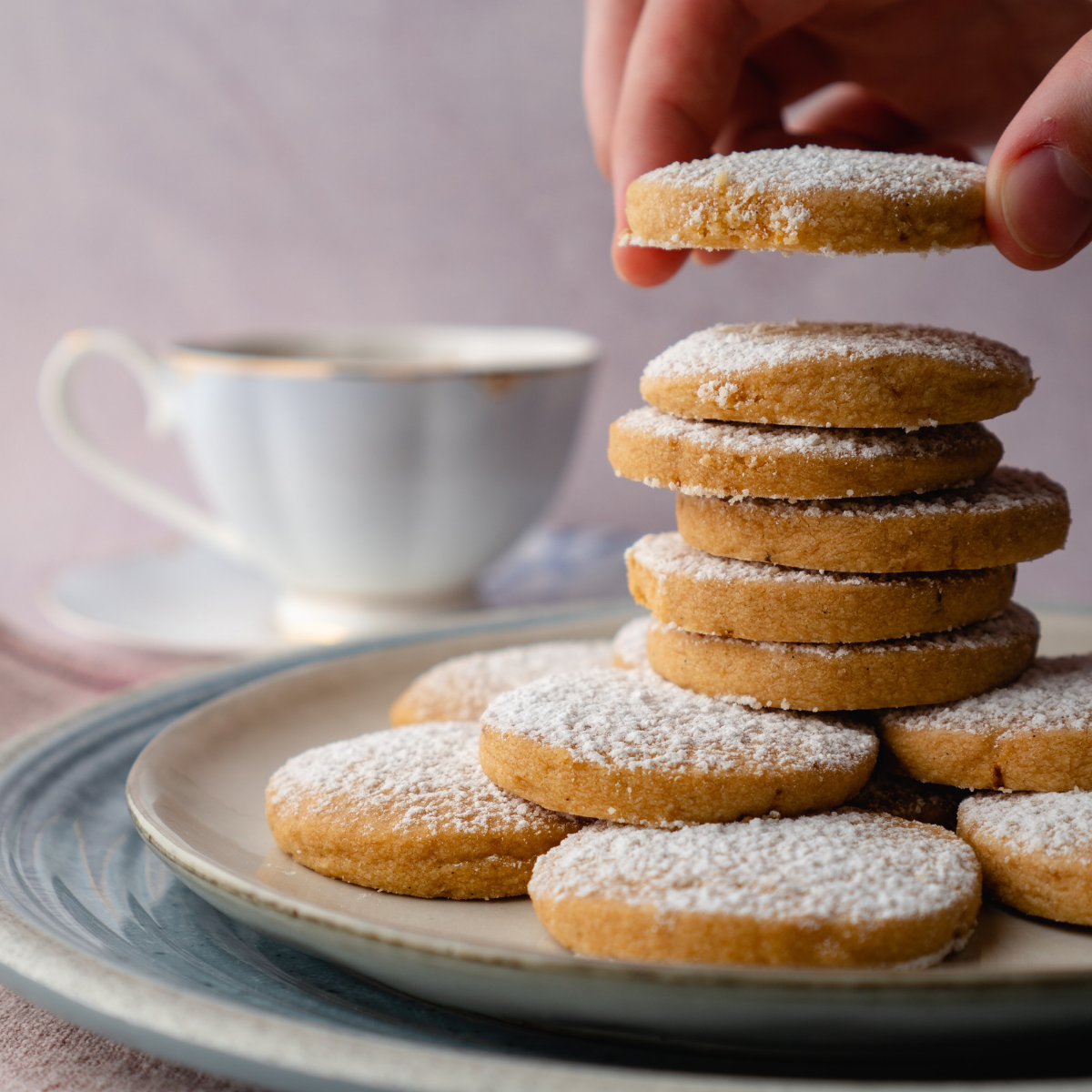 Festive Lemon Biscuits
Lemon biscuits that are so delicious and easy to make that you might just never buy store biscuits again!
Ingredients
1 tsp lemon myrtle tea – ground down in a mortar and pestle
125 g butter, at room temperature
100 g caster sugar
1 free-range egg
200 g plain flour
2 lemons, zest of
¼ teaspoon baking powder
1 pinch sea salt
plain flour, for dusting
Icing sugar
Directions
Beat the butter and sugar in a bowl with an electric mixer until creamy. Beat in the egg until the mixture is light and fluffy. Add the flour, lemon zest, ground lemon myrtle tea leaves, baking powder and salt and mix until you have a ball of dough. Cover and place in the fridge for 2 hours, or until firm.
Preheat your oven to 180°C. Roll out the dough on a floured surface until approx. ½cm thick. Roll a tablespoon of mixture into balls and place onto a tray lined with baking paper. Lightly press down on each ball flattening out the dough slightly. Bake for 10 to 12 minutes until the edges are light brown. Transfer to a wire rack to cool. Dust with icing sugar.
Steep. Sip. Enjoy
Every good story begins with a great cuppa, and the Madura adventure started back in 1978  in the hills of Clothiers Creek, north of Byron Bay. As a family-owned farm, we are committed to remaining 100% Australian owned and operated – after all, our community and employees are the backbones of our business. We welcome you to discover Madura Tea or contact us for more information.
Photo by Adam Bartoszewicz